Media Launch for the 5th International Garifuna Conference, National Garifuna Folk Festival for Schools & Garifuna Marketplace to take place in March 2018.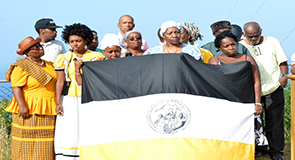 Welcome to the website of  The Garifuna Heritage Foundation Inc. of  St. Vincent and the Grenadines!
TGHF is a non-profit organization whose vision is to be the leading advocate and promoter of the Garifuna Heritage and culture in St. Vincent and the Grenadines and rest of the  Caribbean.
For the past few years, we at TGHF have been working hard to promote the Garifuna Heritage and culture in  St. Vincent and the Grenadines,  known by our Garifuna brothers and sisters in the Diaspora as  Yurumei, the Ancestral Homeland.  We have been successful in developing working partnerships and  communication links between us and the traditional Garifuna Communities in Yurumei , as well as the communities and organizations in the Garifuna Diaspora. In recent times we have been playing a pivotal role in bringing to the forefront of the  debate on cultural matters here in Yurumei, this aspect of the  National Heritage .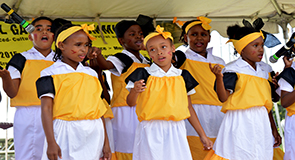 This website is a key element in fulfilling our mission to become self-sufficient and making sure that everyone has access to our information, resources, programs and events.
Please let us know how we're doing and how we can better this site for your convenience. TGHF is honored by the continued support of its contributors and would not be able to go through these important changes without you. Visit our Support page and find out how you can help us to improve our work on the Garifuna Heritage and Culture locally , regionally and internationally .