We are inviting the public to attend the Opening Ceremony on March 11th at the Peace  Memorial Hall commencing at 7:00 pm to hear the Lecture from our distinguished Keynote Speaker , Professor Dr. Sheila S. Walker.    All persons should be seated by 6:45 pm.
Sheila S. Walker Ph.D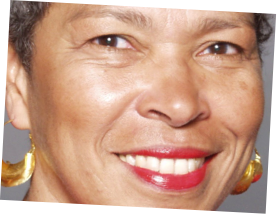 Cultural anthropologist and filmmaker, Dr. Walker is the Executive Director of Afrodiaspora, Inc., a non-profit organization that is developing documentary films and educational materials about the global African Diaspora.
She has done fieldwork, lectured, consulted, and participated in cultural events in most of Africa and the Diaspora, has numerous scholarly and popular publications, and is a member of the International Scientific Committee for drafting the 9th volume of the UNESCO General History of Africa and editor of Tome 2 on the Global African Diaspora.
Her most recent works are the documentary, Slave Routes: A Global Vision, produced for the UNESCO Slave Route Project, and an edited book, Conocimiento desde adentro: Los afrosudamericanos hablan de sus pueblos y sus historias/Afro-South Americans Speak of their People and their Histories, featuring articles by Afrodescendants from all the Spanish-speaking countries of South America.
She also edited the volume African Roots/American Cultures: Africa in the Creation of the Americas and produced the documentaryScattered Africa: Faces and Voices of the African Diaspora based on the international conference she organized with UNESCO support on "The African Diaspora and the Modern World."
Dr. Walker was Director of the Center for African and African American Studies, the Annabel Irion Worsham Centennial Professor in the College of Liberal Arts, and Professor of Anthropology at the University of Texas at Austin, and she was the William and Camille Cosby Professor in the Humanities and Social Sciences, Professor of Anthropology, and Director of the African Diaspora and the World Program at Spelman College.
Contact: info@afrodiaspora.net
Learn more at: www.afrodiaspora.net